CAM ISO 14021 CERTIFICATION
CAM Certification (Minimum Environmental Criteria)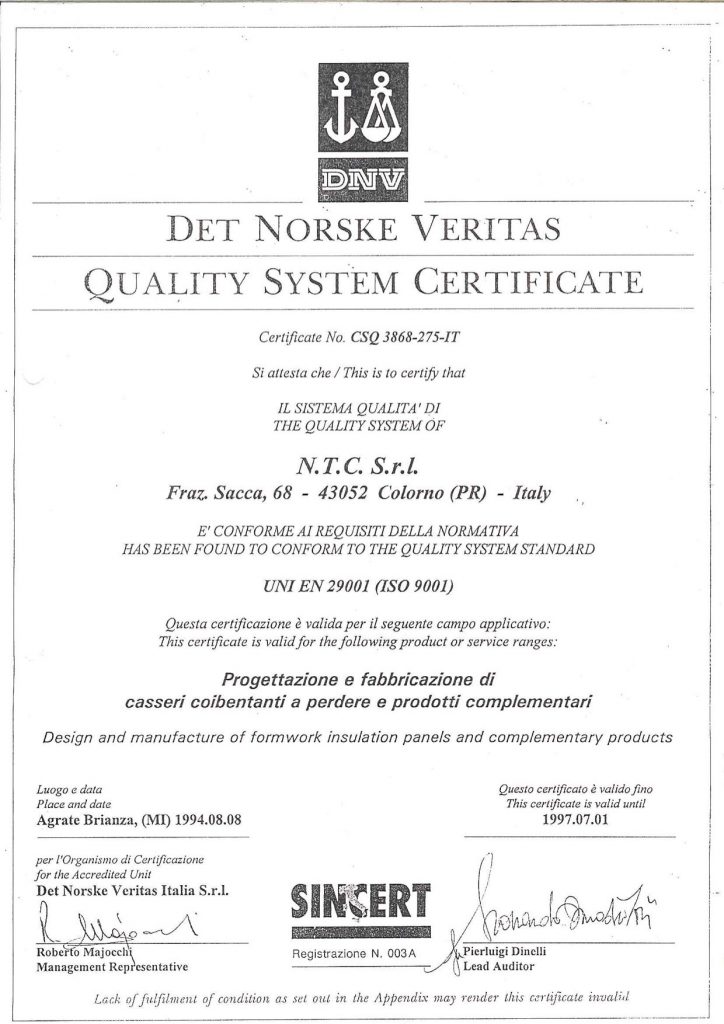 First Italian Certification of Quality Management Systems in the Construction Industry
Design and manufacture of insulating formwork and complementary products.
Ongoing process of Certification according to the New Edition of ISO 9001-2015
In the Progetto Manifattura new plant (of Technological Hub of Trentino Sviluppo in Rovereto), the implementation of procedures according to the new ISO 9001 2015 edition, is underway, both in the Design and Production areas.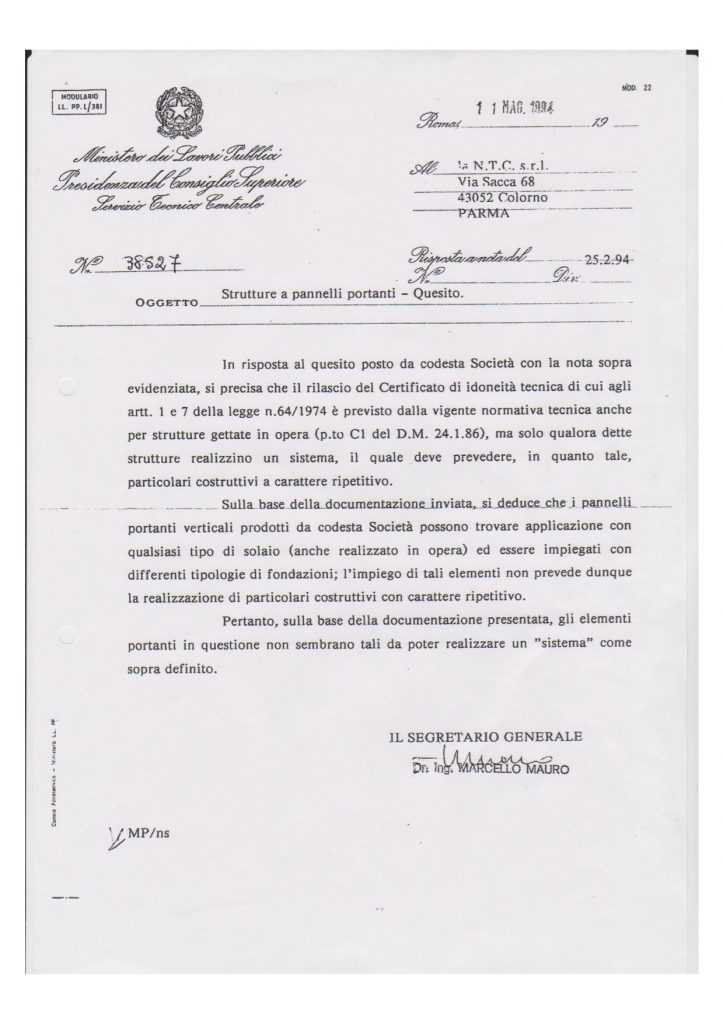 Presidency of the Upper Council, Central Technical Service
In 1994 the Ministry had already attested that the panels produced by NTC can be used with different types of floors and foundations.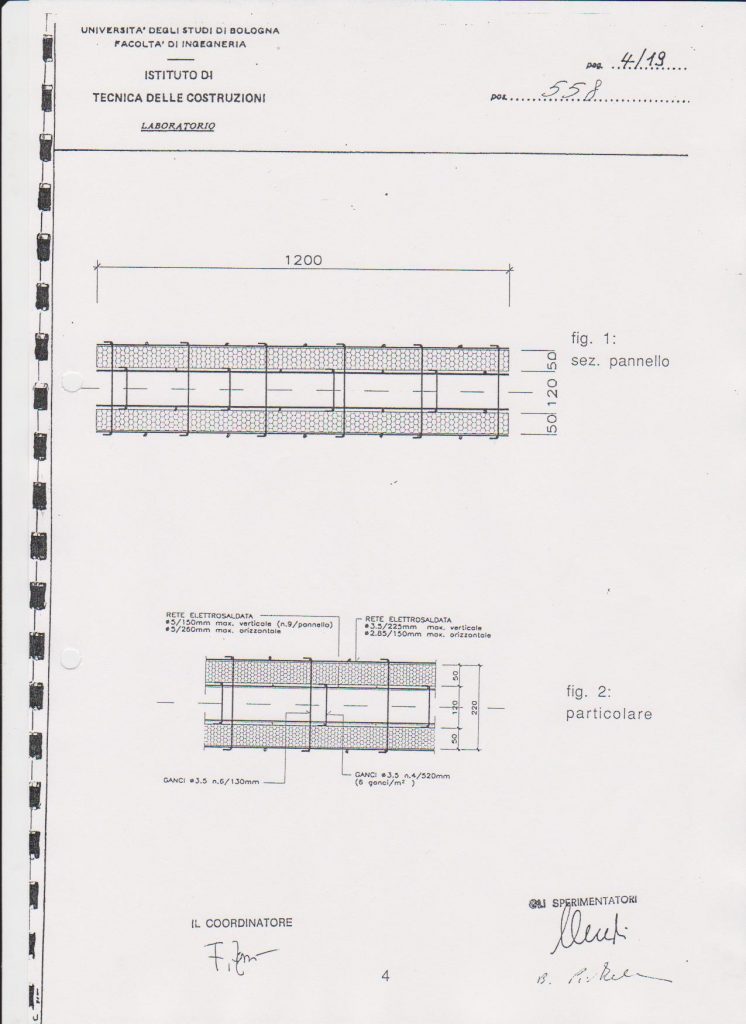 Institute of Construction Technology
The Institute of Construction Technology laboratory at the University of Bologna provides the panel's load-bearing capacity data, thus certifying its load-bearing performance, which allows it to be used even in multi-storey buildings.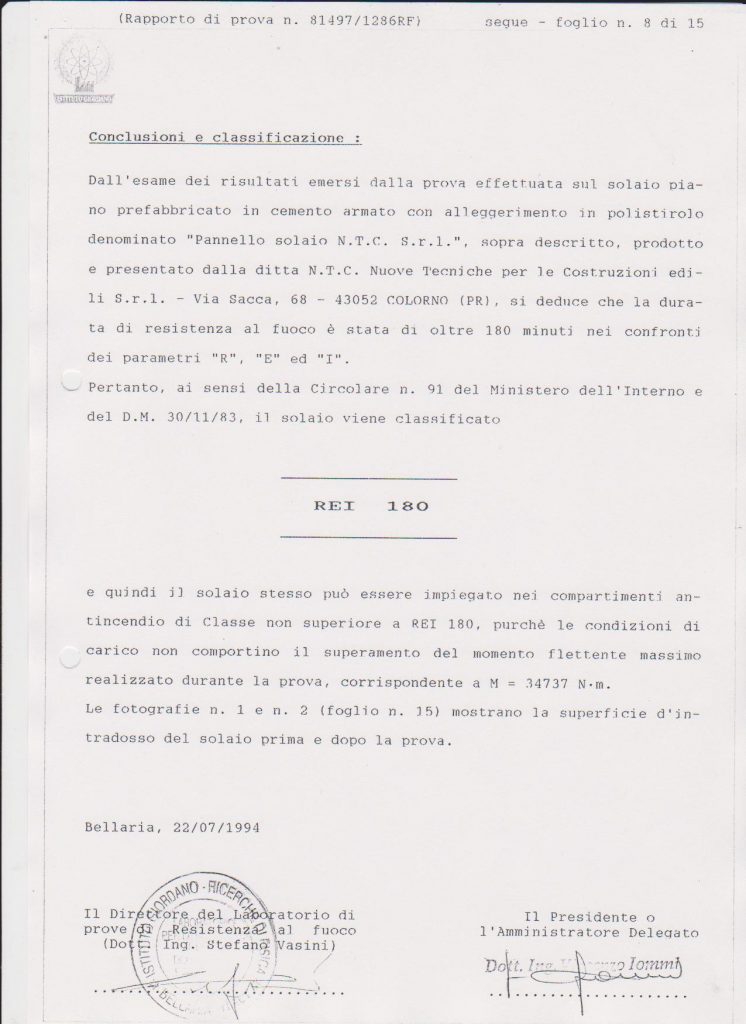 Fire resistance testing Laboratory
The Giordano Institute provides REI 180 certification which attests to the passing of fire resistance tests, which allow the panels to be used in fireproof environments.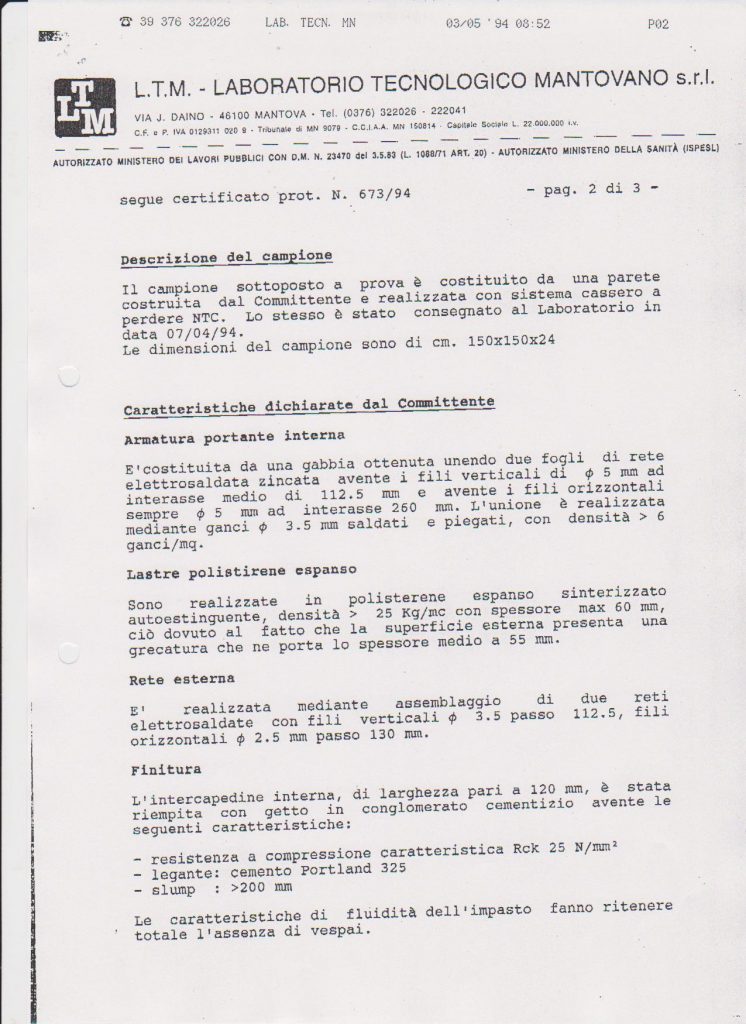 LTM MANTUAN TECHNOLOGICAL LABORATORY
Accredited by the Ministry of Public Works with Ministerial Decree 23470 of 3-5-83
The Mantuan Technological Laboratory certifies the thermal transmittance values that classify the panel as a product with high thermal resistance.
AIPE ITALIAN ASSOCIATION OF EXPANDED POLYSTYRENE
Studio LCE Life Cycle Engineering and Istituto Italiano Dei Plastici
AIPE certifies the conformity and therefore the possibility of CE marking the expanded polystyrene panel according to the UNI EN 13163 standard for the thermal insulation sector. Among other things, it certifies its long-lasting eco-compatibility on the basis of the samples analysed. 100% recyclability is therefore reported.